WEDNESDAY, NOVEMBER 20TH 2019
CrossFit Fannin – CrossFit
Warm-up
1,500m Row (500m @ 22 s/m, 500m @ 25 s/m, 500m @ 28 s/m)
OR
6 Minutes on an Assault Bike (2 Minutes @ easy pace, 2 Minutes +3 RPM, 2 Minutes @ +3 more RPM)
Metcon (Distance)
20 Minute Bike/Row

For Max Meters
*Do this as 5 rounds (continuous) 3 Minutes Moderate/ 1 Minute TEMPO (3k pace or faster). You are biking /rowing for 20 minutes straight. The 3 Minutes should be a moderate pace you can recover at.
*If you are using Assault Bikes for your movement of the month. Go a 20 minute bike alternating between 1 Minutes moderate/ 1 Minute Hard.
Bench Press (3×8)
Bench Press (20 Minutes)

3 x 8 @ 70% of 1RM
*Do 6-12 Strict Pull Ups after each set
Ring Dips (3×8)
Strict Ring Dip

3 x 8 Reps
*DO 6-12 Inverted rows after each set. Use a band if needed for the dips.
Scoring just 8 max each round even though scoring will say max reps
NEW SHIRTS
Preorder sign ups on board:

Sweatshirt and long sleeve T-shirt's are heathered navy with white writing

Tanks are raspberry colored with same design!

Also north face sweats are back!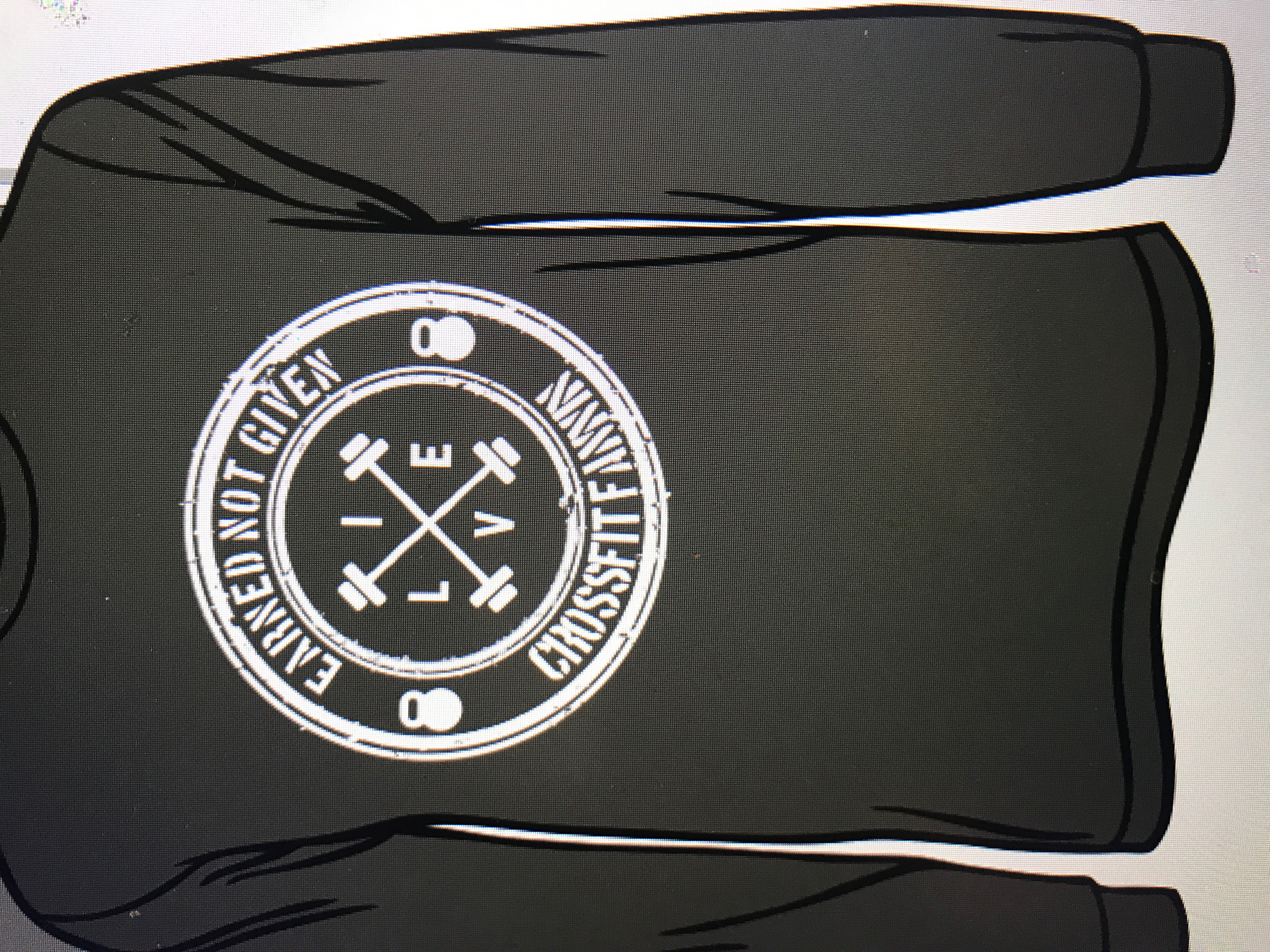 Blurry but you see color