FRIDAY, OCTOBER 4TH 2019
CrossFit Fannin – CrossFit
2020 CROSSFIT OPEN
It's that time of year again! The open is usually in March but they

changed it this season to October

10th. So just like last year CFF will participate starting October 11th. So 5 Friday's will be dedicated to the open. The wod's will always be scalable and for everyone. And just like last year you can pay the $20 to CF or you can donate to the gym to purchase some new equipment (which we will vote on!)
SIGN UP IS ON WHITEBOARD; DO NOT AVOID THIS BC YOU THINK YOU CAN'T DO IT. ITS NO DIFFERENT THAN A REGULAR DAY JUST GET TO BUY SOMETHING COOL AT THE END!!!
Here is a Friday scenario:

12 people are in class:

I will warm you up and go over wod in detail and standards.

Then we will run 2 heats: You will either wod or count then switch !
Here is a little more info from the crossfit open website: https://open.crossfit.com/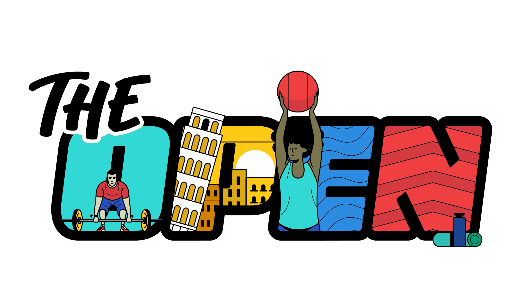 Warm-up
:30 ON/ :30 Off on a Bike

10 Tempo Air Squats (3 sec down, 3 sec pause at bottom)

10 Tempo Air Squats holding a 25/15# plate (3 sec down, 3 sec pause at bottom)

1:00 Couch Stretch each leg
Back Squat (5×5)
Pause Back Squat (30 Minutes)

5×5 reps
*3 Second pause at the BOTTOM of each rep. This is our squat work for today! Should help strengthen the bottom position of our squat and our strength which should in turn improve our air squats. All 5 sets at the same weight. No percentage today. Go by feel and pick a good weight for 5 challenging sets of 5.
CASH-OUT
Deficit Push Ups (4/2″)

3x 20

* https://youtu.be/KadL9HpmWSg
Break these up as needed and focus on QUALITY! Hands on 45/25# plates
3×20 Inverted Rows
*These should be superset with each other and done during the last 10-15 minutes of class. No "Workout for time" today, just some good strength work