TUESDAY, APRIL 30TH 2019
CrossFit Fannin – CrossFit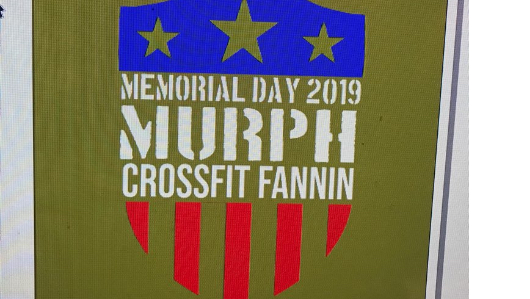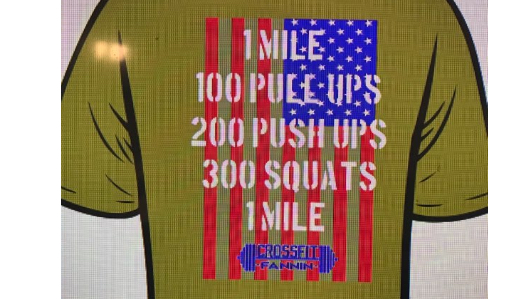 Shirt preorder for "MURPH" due by Friday!!
Warm-up
3 Minutes on a Bike

2 Rounds:

10 Single Leg Jumps each leg from a seated position on a bench. Jump straight up in the air.
CLEAN PULL + POWERCLEAN (1×1)
Clean Pull + Power Clean (20-25 Minutes)

1-1-1-1-1
*Work up to something heavy for the day. Start your sets around 70-75% of your 1RM Power Clean and make small jumps working up! For the clean pull I want you to be focusing on extending tall (vertical extension) and pulling the elbows high and over the bar. As you pull, try to keep the shoulders out over the bar as long as possible.
Metcon (Time)
3 Rounds for Time:

15 Chest to Bar Pull Ups

12 Deadlifts (105/155)

9 Hang Power Cleans (105/155)

6 Shoulder to Overhead (105/155)
15 Minute Time Cap
*This workout is super grippy, 15 CTB followed by 1 Round of DT! Pick a weight on DT so you can finish under the cap!
Scaling Options:

15 CTB Pull Ups -15 Pull Ups -15 Banded CTB Pull Ups -15 Inverted Rows