FRIDAY, NOVEMBER 30TH 2018
CrossFit Fannin – CrossFit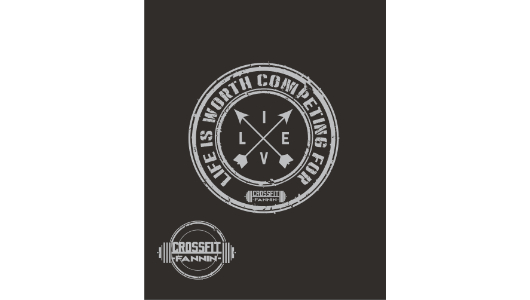 sweatshirts and tshirts: both will be heathered black. Sweatshirts will be like the last one but all black. Sign ups are on board.
Warm-up
400m Run

Then, 2 Rounds:

20 Double Unders

15 Air Squats

10 Push Ups
Metcon (Time)
5 Rounds for Time:

10 Hang Power Cleans (95/135)

15/20 Calorie Row

50 Double Unders
*Alternate rounds with a partner( 5 each). This will allow you to go through each round with intensity. Pick a weight on the hang power cleans so that you can go unbroken!
Scaling Options:

50 Double Unders -100 Single Unders
CASH-OUT
Cash Out:

4 Sets for Quality

10 Ring Dips or Bar Dips

:30 Handstand Hold or :45 Plank Hold