FRIDAY, JUNE 1ST 2018
CrossFit Fannin – CrossFit
Warm-up
200 METER RUN

THEN 3 ROUNDS OF:

10 PUSHUPS

10 PVC PASS THRUS
Bench Press (6 X 2)
20 MINUTES

ALL SETS DONE AT 80% OF 1RM.

REST NO MORE THAN 90 SECONDS BTW SETS. ONCE YOU BEGIN SETS WORK FARILY QUICKLY ONLY RESTING AS MUCH AS YOU NEED TO KEEP THE BAR MOVING.
Metcon (Time)
WITH A PARTNER FOR TIME COMPLETE:

-120/150 CALORIE ROW

-100 BENCH PRESS (105/155)

-50 CLEANS (105/155)
USE THE SAME BAR FOR BENCH AND CLEAN.

BENCH PRESS SHOULD BE ABLE TO TAKE THE LOAD 5-10 REPS

ALTERNATING SINGLES ON THE CLEANS

ONE PERSON RESTS/ONE PERSON WORKS.
NEW SHIRTS
On the whiteboard please put a size shirt by Saturday. These aren't pre-order but wanting a rough estimate on numbers and sizes. Going to do tanks and shirts with the same design. The tanks are super nice and a different style then we've done in the past. These will be three color shirts. So the shirts and tanks will be the faded blue and with logo red/yellow.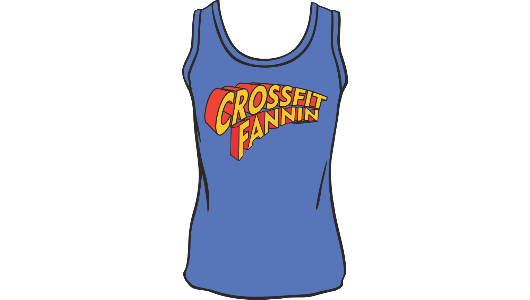 UPDATES:
Anyone who does a pay per visit membership needs to purchase a 10 day punch card from June forward. This allows us to keep up with attendance much better. The card will be kept at the gym just like a fitaid card and the trainer on will punch the card each visit. Thanks