TUESDAY, MAY 8TH 2018
CrossFit Fannin – CrossFit
Warm-up
3 ROUNDS OF:

100 METER RUN

10 PVC PASS THRUS

10 PUSHUPS

10 KIP SWINGS
Split Jerk (5 X 2)
20 MINUTES TO WORK ON A HEAVY DOUBLE.

– YOU CAN GO FROM RIG OR GROUND
-WITH THE SPLIT THING SPEED UNDER BAR, DON'T THINK ABOUT WHICH FOOT LEADS B/C THAT WILL COME NATURAL
-ONLY ENTER LAST SET
Metcon (Time)
FOR TIME COMPLETE:

21-18-15-12-9-6-3 REPS OF:

PUSH PRESS (75/115)

PULLUPS

*30 DOUBLE UNDERS AFTER EACH SET
Teens/masters 45/65
20 MINUTE CAP
SCALES:

PUSH PRESS-LOAD (SHOULD BE AS UNBROKEN AS POSSIBLE)

PULLUPS-JUMPING, BANDED, OR RING ROWS *BREAKING IN COMFORTABLE SETS

DOUBLE UNDERS = 60 SINGLES
NEW SHIRTS
We are going to pre-order a memorial day shirt this year. If you want to pre-order one there will be a sign up on the whiteboard please do this asap so they will be here in timely manner.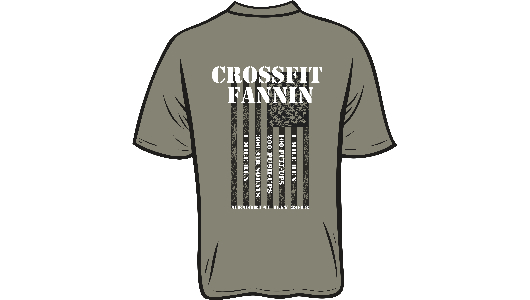 this will be the back with our logo on left tchest in military green will also have "MURPH" below CrossFit Fannin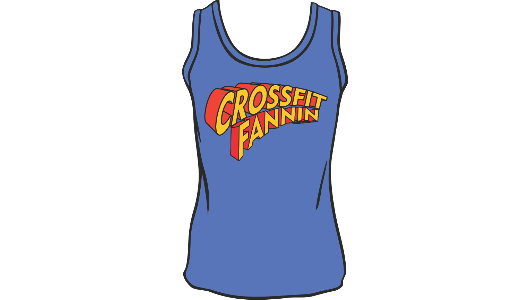 we will also be ordering this shirt in tanks and shirts.