WEDNESDAY, FEBRUARY 21ST 2018
CrossFit Fannin – CrossFit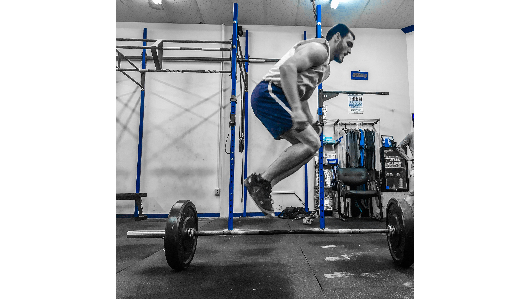 2018 CROSSFIT OPEN
I KNOW WE HAVE MEMBERS THINKING WHY WOULD I DO THE OPEN? FIRST, TO MAKE IT LESS SCARY YOU DON'T HAVE TO REGISTER THROUGH CROSSFIT.COM AND ENTER YOUR SCORES EACH WEEK. YOU CAN ALSO JUST REGISTER THROUGH WODIFY ARENA AND BASICALLY JUST DO THE WORKOUT WITHIN OUR GYM. ALL REGISTERING WOULD DO IS GIVE YOU A HEAT ASSIGNMENT. THE OPEN ISN'T MEANT TO SCARE PEOPLE AWAY, IT'S ACTUALLY MEANT TO BRING PEOPLE TOGETHER. TO BRING OUR COMMUNITY TOGETHER ON ONE DAY AND JUST HAVE A GREAT TIME. THERE IS ZERO PRESSURE IT'S JUST LIKE ANY OTHER WOD BUT WITH A CERTIFIED JUDGE AND ORGANIZED LANES. THE JUDGE ASPECT SHOULD BE WELCOMED B/C WE WANT TO COMPLETE OUR MOVEMENTS CORRECTLY ALWAYS.
Overhead Squat (EMOM FOR 8 MINUTES)
EACH MINUTE COMPLETE 3 OHS FOR 8 MINUTES.

GOING UP IN WEIGHT EACH MINUTE.

-IF YOU GO UP TO QUICKLY THEN STAY THE SAME WEIGHT FROM THAT POINT ON.
Metcon (AMRAP – Rounds and Reps)
10 min AMRAP:
10 Snatch (55/75)

15 Box Jumps (20/24)
*IF NO SNATCH GO POWERSNATCH

TEENS/MASTERS 25/45

BOX 16/20
CASH-OUT
JOG 1-2 LAPS

OR

ROW 1,200-1.600 METERS