FRIDAY, FEBRUARY 2ND 2018
CrossFit Fannin – CrossFit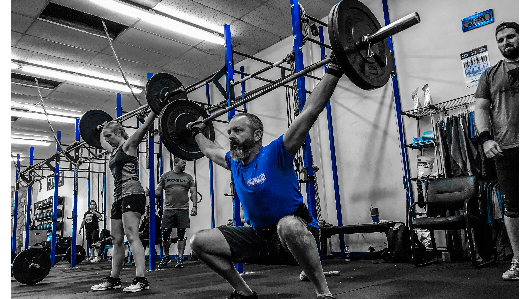 MOBILITY/STRETCHING
10/15 MINUTES HERE
CrossFit Games Open 11.1 and 14.1 (AMRAP – Reps)
10-Minute AMRAP of:

30 Double-Unders

15 Power Snatches, 75# / 55#
CASH-OUT
SEE HOW YOU FEEL TODAY.

YOU CAN CHOOSE A CASHOUT YOU MISSED THIS WEEK OR JUST WORK ON SOMETHING YOUR WEAK AT. ASK THE COACH FOR POSSIBLE IDEAS OR REP SCHEMES. IF IT'S A LIFT STAY LOW REPS IF ITS A GYMNASTIC MOVEMENT TRY A LADDER OF A SMALL NUMBER LIKE 1-2-3-4-3-2-1 FOR EXAMPLE. SAME THING FOR DOUBLE UNDERS

PICK A PARTNER AND DO I GO /YOU GO ON A MOVEMENT THAT 'S A GREAT WAY TO WORK A SKILL AND GET REPS ESP GYMNASTICS OR DOUBLE UNDERS OR EVEN A LIFT.