SATURDAY, DECEMBER 2ND 2017
CrossFit Fannin – CrossFit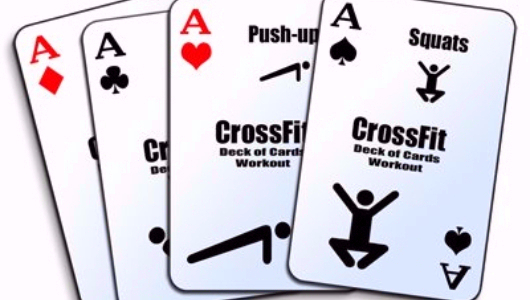 UPDATES:
If you have any unpaid balances please take care of these.

I need to have a email (ashleyherendon@gmail.com) within 5 days of the 1st of the month for cancelled memberships. Otherwise no refunds will be issued.
Metcon (Time)
DECK OF CARDS"
With a partner complete a full deck of cards:
HEART= HSPU
CLUB= SDHP (KB 53/70)
SPADE= OHS (65/95)
DIAMOND= 100 meter run
JOKER- 800 METER RUN/ 1,000 METER ROW
ACES=11
FACE CARDS=10
Each team of 2 athletes will receive on complete deck of playing cards for time. Each team member will draw a card and perform the card number and the suit exercise and then draw another card. This will continue until the deck is completed.