SATURDAY, AUGUST 12TH 2017
CrossFit Fannin – CrossFit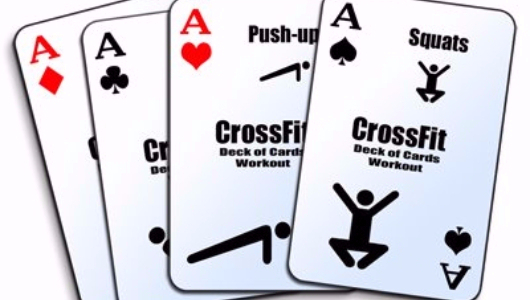 Metcon (Time)
"DECK OF CARDS"
With a partner complete a full deck of cards:
HEART= 200 METER RUN
CLUB= STO (65/95) (95/135)
SPADE= BOX JUMPS (20/24) (24/30)
DIAMOND= Weighted abmat situps (25/45)
JOKER- 800 METER RUN/ 1,000 METER ROW
ACES=11
FACE CARDS=10
Each team of 2 athletes will receive on complete deck of playing cards for time. Each team member will draw a card and perform the card number and the suit exercise and then draw another card. This will continue until the deck is completed.