FRIDAY, MAY 26TH 2017
CrossFit Fannin – CrossFit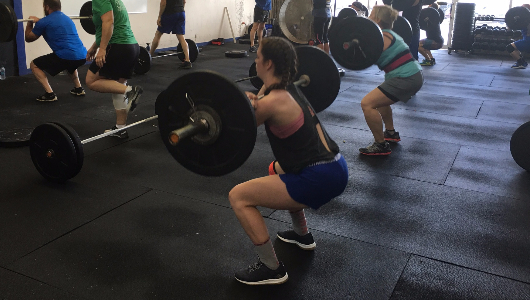 I WILL POST OUR SUMMER SCHEDULE ON MONDAY. NEW CLASSES ADDED FOR SUMMER ONLY!!
MOBILITY/STRETCHING
10-15 MINUTES CONCENTRATION ON MOBILITY.
Metcon (AMRAP – Rounds and Reps)
15 MINUTE AMRAP WITH A PARTNER OF:

(COMPLETING FULL ROUNDS BEFORE SWITCHING)

-5 CLEANS (65/95)

-5 STO

-5 BACK SQUATS

-100 METER RUN
SUMMER SCHEDULE
SUMMER SCHEDULE:

MONDAY THRU FRIDAY: 5:30-6:30 CLASS, 8:15-9:15 CLASS, AND ALL AFTER SESSIONS 4:45, 5:45, AND 6:45(EXCEPT ON FRIDAYS)
CROSSFIT TEENS: MONDAY, TUES, AND THURSDAY AT 5:45
CROSSFIT KIDS SUMMER SESSION: TUES AND THUR AT 8:15 AM

DATES FOR SUMMER SESSION: JUNE 6-JULY 13TH
NEW CLASSES FOR SUMMER ONLY

SUMMER ATHLETE CLASS (HIGH SCHOOL) TUES AND THUR AT 6:45 PM

LUNCH TIME WOD: TUES/THURSDAY ONLY 12: 30-1:30 STARTING JUNE 6TH

OLYMPIC LIFTING CLASS: MONDAY AND WEDNESDAY AT 6:45 STARTING JUNE 12TH.