THURSDAY, MAY 25TH 2017
CrossFit Fannin – CrossFit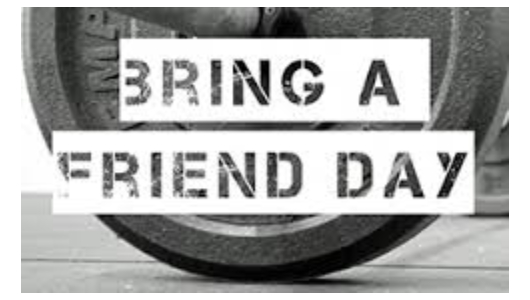 NO 8:15 CLASS TODAY
Metcon (AMRAP – Rounds and Reps)
12 MINUTE AMRAP OF :

7 BURPEES

12 WALL BALLS

25 DOUBLE UNDERS
SCALES: BURPEE NUMBER

WALL BALLS SUPER LIGHT OR AIR SQUATS

DOUBLE UNDERS SINGLES X 2 (OR POSSIBLY 1)
CASH-OUT
8 ROUNDS OF PARTNER MEDBALL THROWS FROM BOX (20/24)

*CHOOSE YOUR OWN BALL WEIGHT AND EACH PARTNER DOES ALL 8 BEFORE SWITCHING.
PRODUCT HIGHLIGHTS
PROGENEX BURN :

is a cutting edge weight management and sports performance supplement specially designed to increase your body's resting metabolic rate while shifting energy utilization from glycogen to fat stores. In short, Burn helps you use fat for fuel while maintaining the quick energy stores your body needs to train tougher and play harder.
Pop one pack per day first thing in the morning, pre-meal, or pre-workout and leave contents on your tongue until the popping sensation ceases. To maximize results, take up to 3 servings per day.
CLICK HERE FOR A GREAT VIDEO ABOUT THIS PRODUCT:
https://www.progenexusa.com/shop/burn/
*SCROLL DOWN AND WATCH BOTH VIDEOS FROM CHRIS HINSHAW.
PRODUCT HIGHLIGHTS
DEEP BLUE (MUSCLE RUB):

Primary Benefits

Formulated with the Deep Blue proprietary blend of essential oils and other powerful ingredients

Perfect for the athlete in your life, Deep Blue Rub is blended in a base of moisturizing emollients that leaves your skin soft and non-greasy

Provides a cooling and soothing sensation to targeted areas
SUMMER SCHEDULE
SUMMER SCHEDULE:

MONDAY THRU FRIDAY: 5:30-6:30 CLASS, 8:15-9:15 CLASS, AND ALL AFTER SESSIONS 4:45, 5:45, AND 6:45(EXCEPT ON FRIDAYS)
CROSSFIT TEENS: MONDAY, TUES, AND THURSDAY AT 5:45
CROSSFIT KIDS SUMMER SESSION: TUES AND THUR AT 8:15 AM

DATES FOR SUMMER SESSION: JUNE 6-JULY 13TH
NEW CLASSES FOR SUMMER ONLY

SUMMER ATHLETE CLASS (HIGH SCHOOL) TUES AND THUR AT 6:45 PM

LUNCH TIME WOD: TUES/THURSDAY ONLY 12: 30-1:30 STARTING JUNE 6TH

OLYMPIC LIFTING CLASS: MONDAY AND WEDNESDAY AT 6:45 STARTING JUNE 12TH.