TUESDAY, MAY 23RD 2017
CrossFit Fannin – CrossFit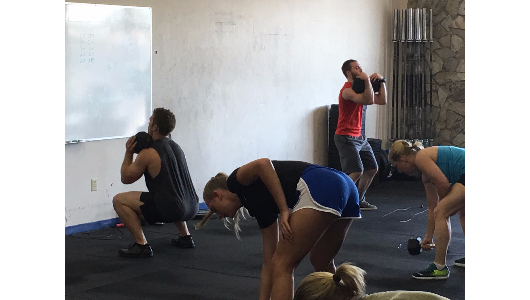 Front Squat (1 X 1)
15/20 MINUTES TO WORK TO TODAY'S HEAVY SINGLE OR YOUR NEW 1 REP MAX.
Metcon (Time)
10 ROUNDS FOR TIME OF:

-5 FRONT SQUATS

(65/95) (95/135)

-5 HSPU (REGULAR) (RX+ STRICT)
*SUB FOR HSPU WILL BE STRICT SHOULDER PRESS. CAN BE BAR WITH SAME LOAD OR CAN PRESS PLATE OR KB.