WEDNESDAY, MAY 10TH 2017
CrossFit Fannin – CrossFit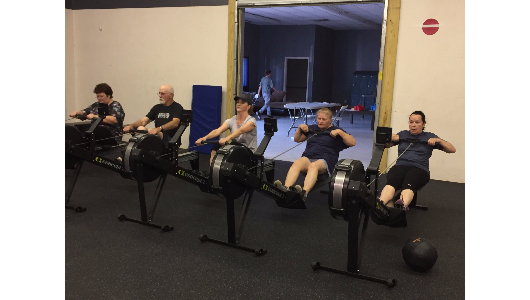 Metcon (4 Rounds for time)
4 ROUNDS EACH FOR TIME OF:

-ROW 300 METERS(W)/ROW 400 METERS (M)

-10 SDHP (KB 35/53)

-20 KB SWINGS (35/53)
*SCORE EACH ROUND INDIVIDUALLY RESTING 3/4 MINUTES BTW ROUNDS.
CASH-OUT
-ACCUMALATE 5 MINUTES OF PLANK HOLD (DIVIDE HOWEVER YOU WANT)
*OPTIONAL:

-12 HOLLOW ROCKS ROLL TO SUPERMAN (HOLDING APPROX. 20 SECS)

-12 SEATED DB PRESS

-12 DB 1 ARM ROW.
PRODUCT HIGHLIGHTS
We have a new product debut this month. It's called Fitaid Rx. It's the same formula of the regular fitaid but with added creatine. These will sale for $3.50.